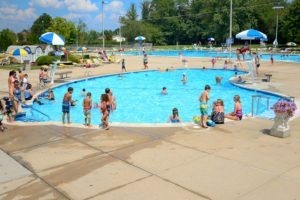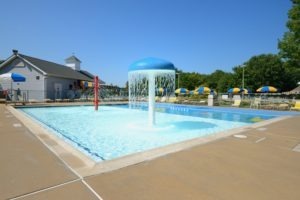 2018

Membership & Fee Info  
Family Memberships

After
   4/10/18     

Late Season Starts

7/14/18

Membership of 1

$350

$365

$215

Membership Family of 2

$565

$590

$320

Membership Family of 3

$665

$700

$365

Membership Family of 4

$725

$760

$395

Membership Family of 5

$750

$775

$415

Membership Family of 6*

$775

$799

$425
Active military discount  – $50 off total membership
*Families of 6 or more – add $50 per person.  Management reserves the right to ask for proof of residency when adding family members over the age of 18.
**Only 1 discount taken per family.
Junior Membership Ages

13 – 18

(Must be 13 yrs. of age by 08/31/18)

 (Must be 15 yrs. of age or older in order to bring in children under 13)

(Proof of age required)

Senior Citizen Membership

Senior Citizen – 62 and over – (Proof of age may be required)

Senior Citizen Family of 2 – (both members must by 62 and over)

$290

$490

$335

$510

$175

$275

Guest Pass Book – 10 passes (passes never expire)

$80

$90

Any Age/Any Day
Daily Guest Fees**

$10

$10
GUESTS MUST ENTER THE SWIM CLUB WITH A MEMBER
A CLUB MEMBER MUST ALWAYS ACCOMPANY GUESTS
*A "Family Membership" is defined as a group of people living together at the same address.
Proof of residency may be required on memberships with more than 3 adults.
A "Child" is defines as being under the age of 19 by Memorial Day.
Proof of age is required for certain memberships.
Anyone entering the Swim Club for any reason, regardless if they are using the pools, is subject to paying the appropriate guest fees.
Children under the age of 1 by May 1 will be admitted free for the season, but must be included on the application.
Children under 13, who are members, may only bring in guests 15 years of age or older.
Memberships are not transferable between family members or friends under any circumstances.
No refunds for unused memberships after May 26th. NO EXCEPTIONS.
HOW DO I APPLY FOR A MEMBERSHIP?
Complete the attached 2018 Membership Application in full.
(Adobe PDF Format – download the free reader here).
Enclose your payment in full. View Rates
NEW MEMBERS: Please enclose a wallet size (or smaller) photo of each applicant. Please make sure your first and last names are on the back of the photos. Membership cards will not be issued to anyone who does not supply a photo or a birth date.
OLD MEMBERS:  Please send in your old membership cards for updating.
Don't keep a good thing all to yourself. Pass along the good word about Larchmont Swim Club to your neighbors, friends and family. As a "thank you" for referring a new FULL season family (has never been a member), we will reward you with a guest book for 10 visits – an $100.00 value. Just indicate on your application the family you referred and, if that family joins for the full season, we will have your guest book ready and waiting for you when you pick up your membership cards.
Mail photos, application and payment to:
Larchmont Swim Club, 291 Larchmont Blvd., Mt. Laurel, NJ 08054
856-778-0827