HEAD COACH – ANITA BOWSER is returning for her 5th year coaching for the Larchmont Barracudas. She began her coaching career at Old Orchard Swim Club, where she served as head coach for 8 years. She is a graduate of Cherry Hill East Class of "94 where she was an accomplished swimmer for 4 years. She then attended and graduated from Rowan University with a degree in Health and Exercise Science, and swam under Tony Lisa. She is currently teaching Health and Exercise Science in the Cherry Hill School District along with being the girls head swim coach for the past 14 years.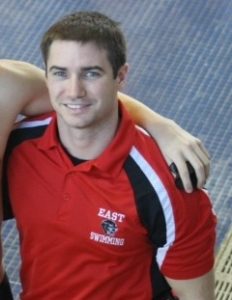 ASSISTANT COACH – JOE CUCINOTTI  has been coaching swimming for 15 years.  He coached at Downs Farm Swim Club for 10 years where he coached the team to three division championships in the Tri-County Swim League.  Joe is the head coach of the Cherry Hill High School East Men's Swim Team where he led the team to a State Championship last year where he is a Special Education teacher at Cherry Hill East and is also a member of the Football and Tennis coaching staffs.  He recently moved to Mount Laurel with his wife and daughter and looks forward to coaching at Larchmont this summer.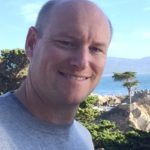 ASSISTANT COACH – CJ DAVIS – has been coaching swimming for 7 years.  Previously, he was head coach at Woodcrest Swim Club, building a team that would go 13-6-1 over four season and winning the division in back to back years.  CJ also has experience coaching football, baseball, and soccer.  CJ also serves as both Cherry Hill East's Coordinator of Student Activities and a teacher of U.S. history.  CJ lives in Mt. Laurel with his wife and 3 children and looks forward to joining the team at Larchmont this season!
ASSISTANT COACH – ALLISON DELANY –  Allison will be in her first year on the coaching staff. She has been the head coach since 2010 for the JCC Swim Team in Cherry Hill, NJ and teaches at Our Lady of Perpetual Help in Maple Shade, NJ. Allison graduated from York College in 2005.  Allison was an assistant coach for the Woodcrest Swim Team since 2014 and was on CJ's staff. She will be assisting CJ on the Developmental and Pre Teams. Allison swam for the Cudas in the 90's, and we welcome her back "home."
  ASSISTANT COACH – ALEX BROMLEY Alex is excited to start her first year of coaching with the Barracudas. She swam for Downs Farm Swim Club for the past 11 summers and was captain of the women's varsity swim team at Eastern Regional HS. She has just completed her freshman year at the University of Maine where she participated in the varsity swim team and taught swim lessons. Alex is looking forward to coaching at Larchmont!!